A Christmas Announcement!
on
November 30, 2012
at
2:00 pm
Hey All,
Here's a little piece of news.  I will be uploading a 10 page Space-Mullet Christmas special, right here, on Christmas day.  I'll be adding it as a blog post, so you'll be able to read all ten pages at once!  Be sure to check it out when you have the time.  Here's the cover.  I loved drawing this thing, I hope you like it.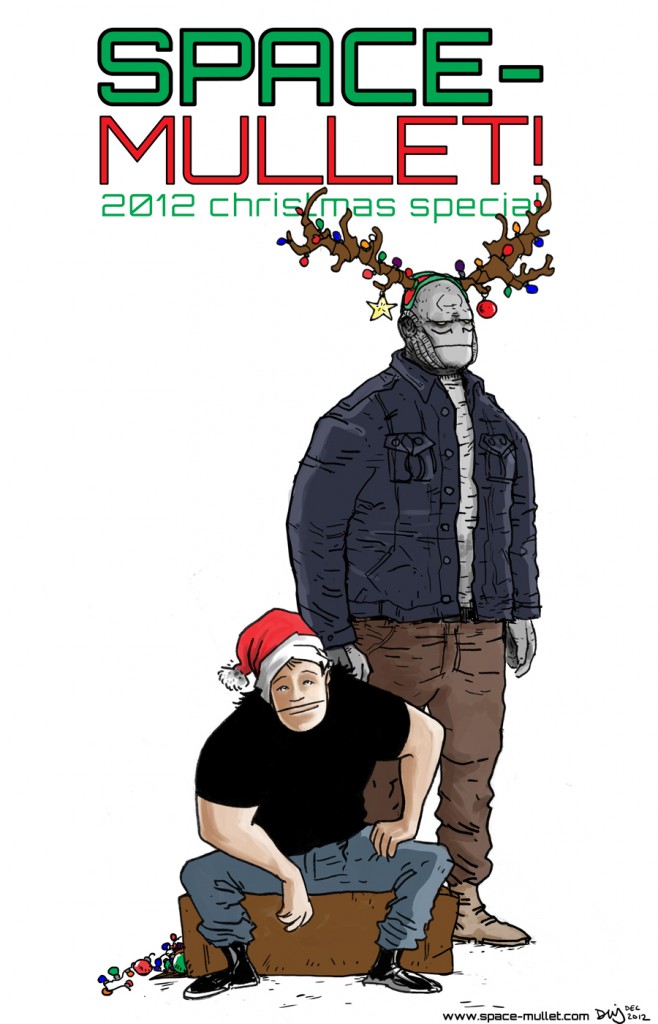 Share this around!  Merry Christmas!
-DWJ