Chapter 2 Complete!
on
December 7, 2012
at
5:19 pm
After working diligently since July, the first two chapters of Space-Mullet have been completed!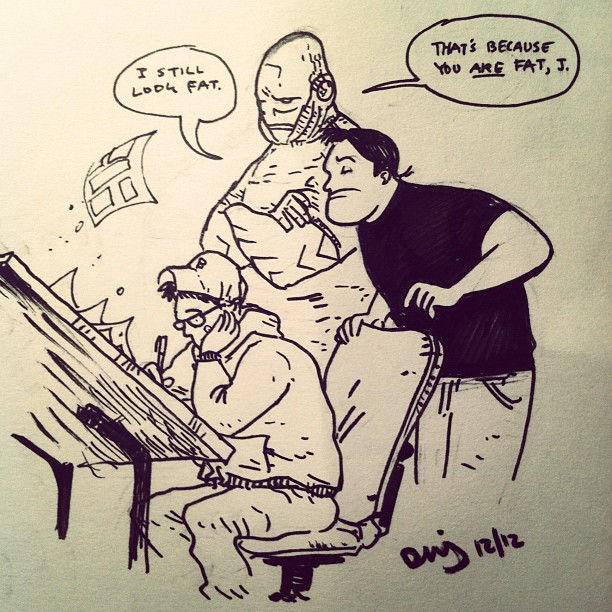 Now, I know that you guys won't see the end of chapter 2 for a while yet, but I wanted people to know my progress.  I have almost 3 pages done already of chapter 3's prologue.  Thanks to everyone who's commented and supported Space-Mullet so far.  You guys help me get through the tough pages, when I'm wondering if what I'm doing is worth it.
Still crankin' em out!  Bring Chapter 3 on!
DWJ