Page 16
on
August 9, 2012
at
1:01 am
Hey All!
Today is officially the first day of the Chicago comic con!  We have been doing our best to get ready since about a month ago.  Here's a shot of the banner that just came in, along with my wonderful wife.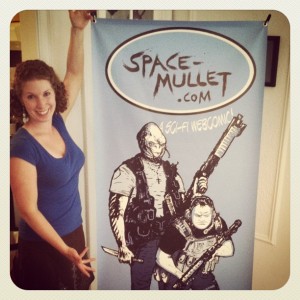 And here is a shot of my gigantic illustration promoting zombie portraits.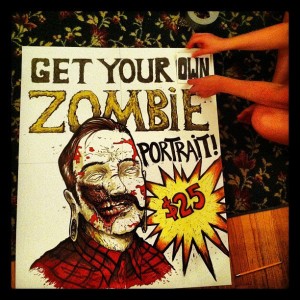 Also, I've got some new Space-Mullet illustrations that I will be selling as prints, for 10 bucks each, 11 x 17 inches.  I'll post those soon.  I will be at the Rosemont Convention Center, Chicago Comic-Con, at table 3170!  Come visit me if you show up!  Come get some free buttons, free postcards, awesome prints, and a zombie portrait of yourself!
See you soon!
DW