Chapter 7 pg 22
on
March 5, 2015
at
12:11 am
Hello all!  For those of you who found this thru the Comics Journal, welcome!  I hope you dig the story!
Today is March 5th, which is an important day, because it's my Dad's birthday.  You should be thankful for my dad because (A) he made me, which in turn made Alphius. That's a big one.  And (B) He always supported me and encouraged me in my art, and even made me go to figure drawing class when I didn't want to.  I'm thankful for it now. Here's my fam, I'm standing next to him.
Happy Birthday, Dad.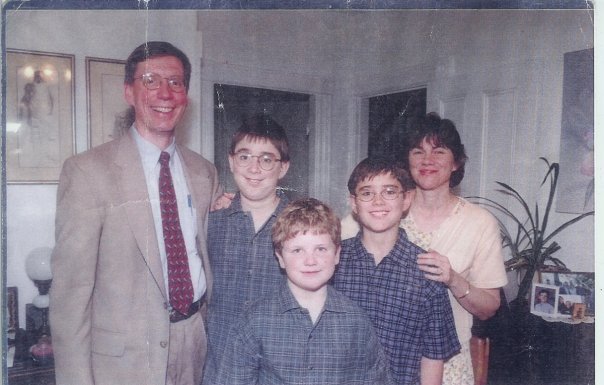 P.S.   I was a pretty ugly kid.