Chapter 4 Pg 6
on
August 26, 2013
at
11:48 am
Panel 6 of this page is one of my favorite panels I've ever drawn.   Seriously.  It's not too often that i feel like i really NAILED a vibe or theme in my artwork, but I can rest easy today.
In other news, my commission list for the Cincy Comicon is now officially OPEN.  1 Character, no background, $50, with a background, $80 .  Here are some recent ones I've done:
And in case you were wondering, YES, that IS Alphius with a CHAINSAW.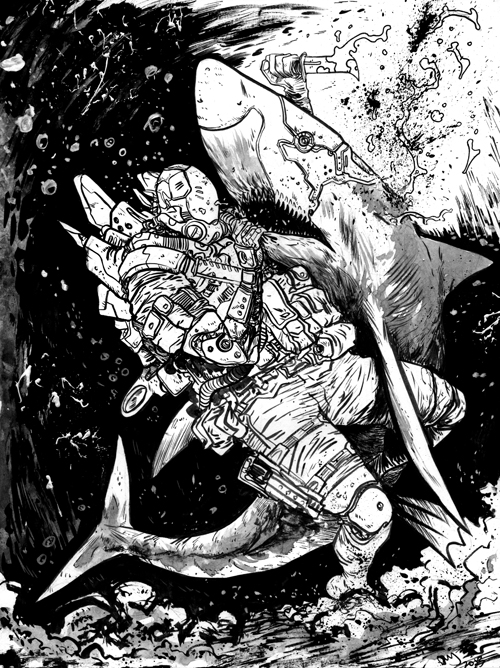 C'mon, you know you want one!  Email me at artisticogrillaprod@gmail.com to reserve your spot!  I also ship anywhere with paypal!
Have a great week.