The Saga Begins! A look into the creative process behind Space-Mullet!
on
June 19, 2012
at
6:15 am
Hello everyone!
Welcome to my new webcomic, Space-Mullet!  This is my first webcomic project(and long term comic project as well), so I am probably going to be making quite a few mistakes as I stumble my way through this tale.  I hope you all can bear with me as I do my best to present you with a story worth reading, and pictures worth taking a second look at.  I have another website, which has all of my other artistic activities, at www.danielwarrenart.com .  I do quite a bit of illustration work for a number of clients, so if comics isn't your thing, please check out my other works and let me know what you think.
I new that I wanted to do a webcomic at some point in my life, because it would give me the opportunity to present the public with a story, without having to get it published.  I can now draw a story and put it up here for all to see, if they so desire.  Just being able to do that is inspiring, and it has spurned me on the past 3 weeks as I have delved into the comic creating process.
As I am now writing/drawing the first story for Space-Mullet, let me share some of the art tools that are making this possible for me.
First up is bristol board, extra smooth.  This stuff is a beauty to draw on!  I currecntly am using Strathmore bristol, 11 x 14 inches.  I find the traditonal 11 x 17 aspect ratio of comics to be a tiny bit constricting, so I've widened my pages a little, working on a 10 x 14 in space instead, still skinny enough to fit on a zine printing page, if I ever go that route.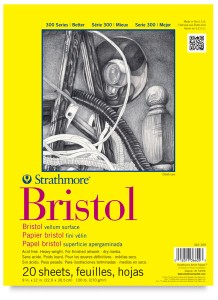 I can never part with my beautiful Micron pens.  These are just wonderful, especially for straight lines like  panels, buildings, and weapons.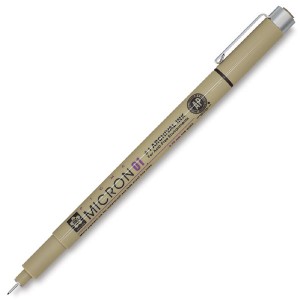 Now this guy, he is simply the king.  I bring the Pentel Brush pen with me everywhere, and when I'm home working on comics, he is a staple at the art table.  I cant believe after 5 months these bristles are still as strong as they are!  Amazing!  This is me talking after buying the micron disposable brushes.  After a week is was worthless.  This thing is one of the best bargains in the art world today at 14 bucks.
Okay, this may sound stupid, but I never knew what a straight edge could really do before I started seriously making comics.  I mean, it's so easy now!  I have a 24 inch one that I bought recently and it's changed my life.  I know it might seem second nature to some, but I had never learned until now.  Anyway, if you're into making comics, make sure you have one (you probably already do.)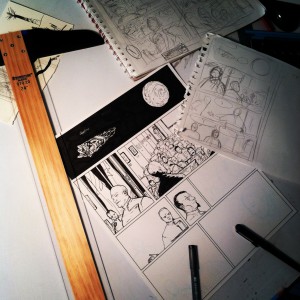 And last but not least, here is the machine that puts everything together.  Digital editing and digital coloring, all happen on my Cintiq 21 UX.   This guy is a workhorse, and I'm so thankful for it.
Anyway, thats about all I have to share for now.  More promo images are coming soon, and I will be updating the blog with some thoughts on some different kolinsky sable brushes and some awesome drawing ink I'm using now.
Dont be a stranger!  Please subscribe or say hello!