Chapter 8 pg 22
on
December 10, 2015
at
1:13 pm
Hey friends!  I'm back!  Sorry it's been so long.  I'm doing my best to get ahead of schedule with Space-Mullet.  I think I'm going to try to update once a week REGULARLY.  Check back next Thursday for the next page!  Thanks for sticking with me.
ALSO, have you pre ordered the Space-Mullet TPB yet at your local comic shop?  If you're a fan of the comic, it would be a huge help.  I want to get this thing into as many shops as possible!  There's even a pin up section in the back!  Check out this WONDERFUL piece by California illustrator Mike Manomivibul.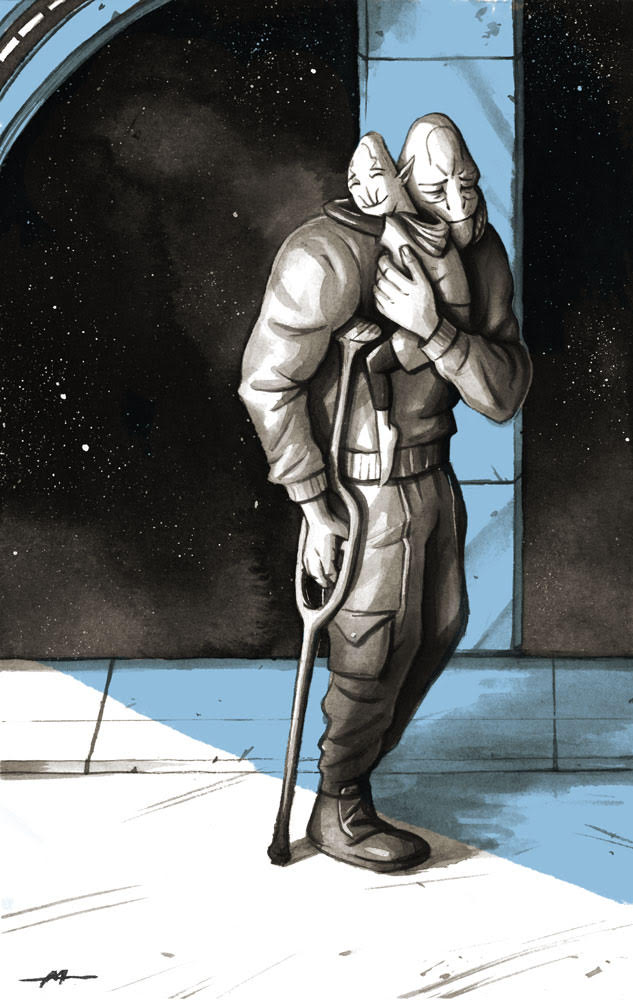 Beautiful, isn't it?  And it's gonna be in the trade paperback! GO CHECK OUT HIS WORK AND GO PRE ORDER!  Love you guys.