Chapter 7 pg 32
on
April 30, 2015
at
10:28 am
Hello everybody.
First off, sorry for the lack of posts lately.  Life has been nuts.  My wife's credit card numbers got stolen, tons of pre show commissions to do, tons of work for Dark Horse.  It's all good, it's just CRAZY, and Space-Mullet is falling in between the cracks. I'm going to try and be better about it though.  This is the last page of Chapter 7, which I can hardly believe.  It feels like yesterday when I put up page one.  Wow.  Thanks for reading.
Speaking of commissions and business, here's a video of me and a few other comic artists working at Emerald City Comic Con, (ok, also hanging out).  It's fun, check it out.

In other news, I'll be at AlleyCat Comics this Saturday for free comic book day!  I will have prints, sketchbooks, and copies of Green Leader available (A Star Wars Fan comic I put together recently).  Here's the Cover: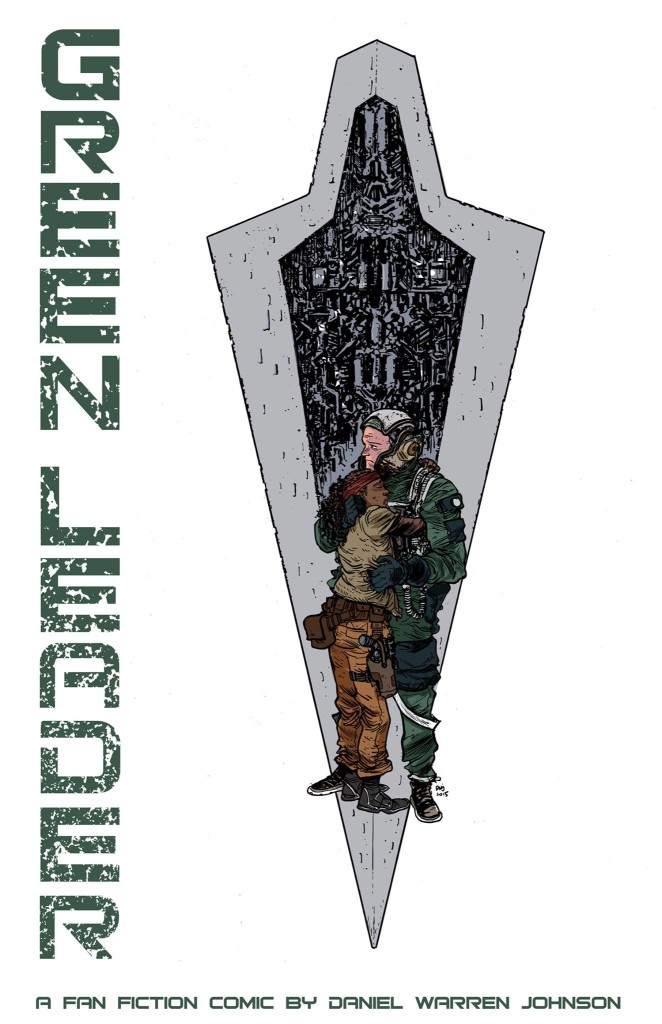 Hope to see you there!