Chapter 4 pg 36
on
December 16, 2013
at
3:23 pm
I'm really sorry I missed my update on Thursday, folks.  Deadlines are looming right now, especially before the holidays.  I hope this page makes up for it, with a return of a (hopefully) loved character.
P.S.  If you go to your local comic shop, and pick up SHAOLIN COWBOY #3 (which came out on Wednesday), and flip to the back of the book, you will see THIS pin up!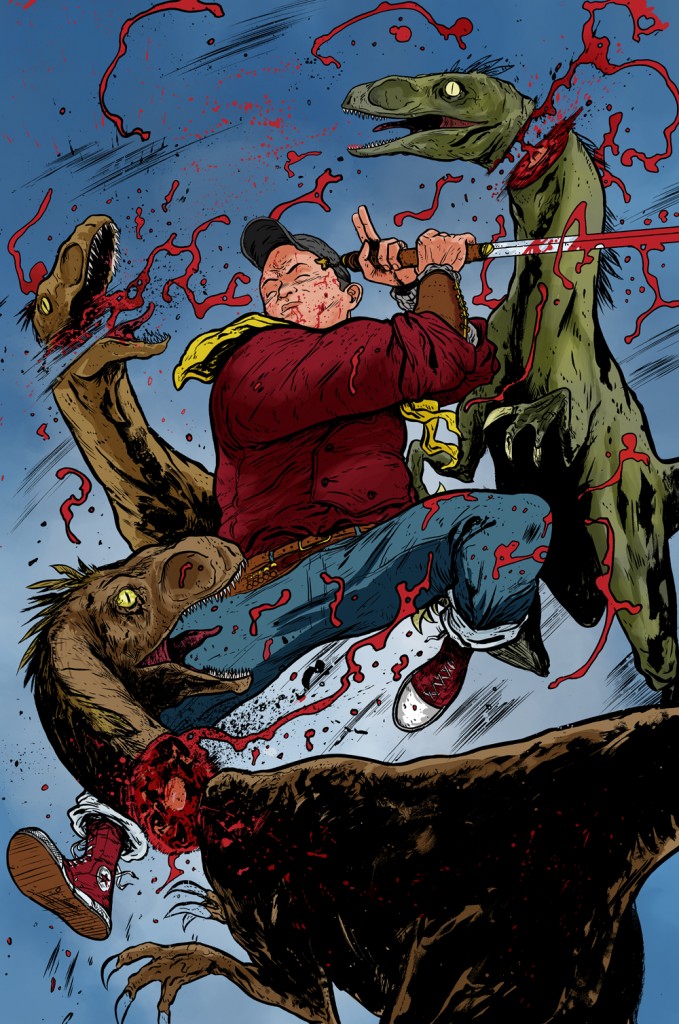 Thanks to Geof Darrow for letting me be a part of his awesome comic.  Also, thanks to YOU guys for continually supporting me and reading my work!  I owe you the world!