Chapter 4 pg 28
on
November 14, 2013
at
12:34 pm
Have a great weekend, everybody!  Enjoy today's page.
P.S.  Have you guys been reading Shaolin Cowboy?  Issue 2 came out yesterday, and WOW is it good.  Check this outtt!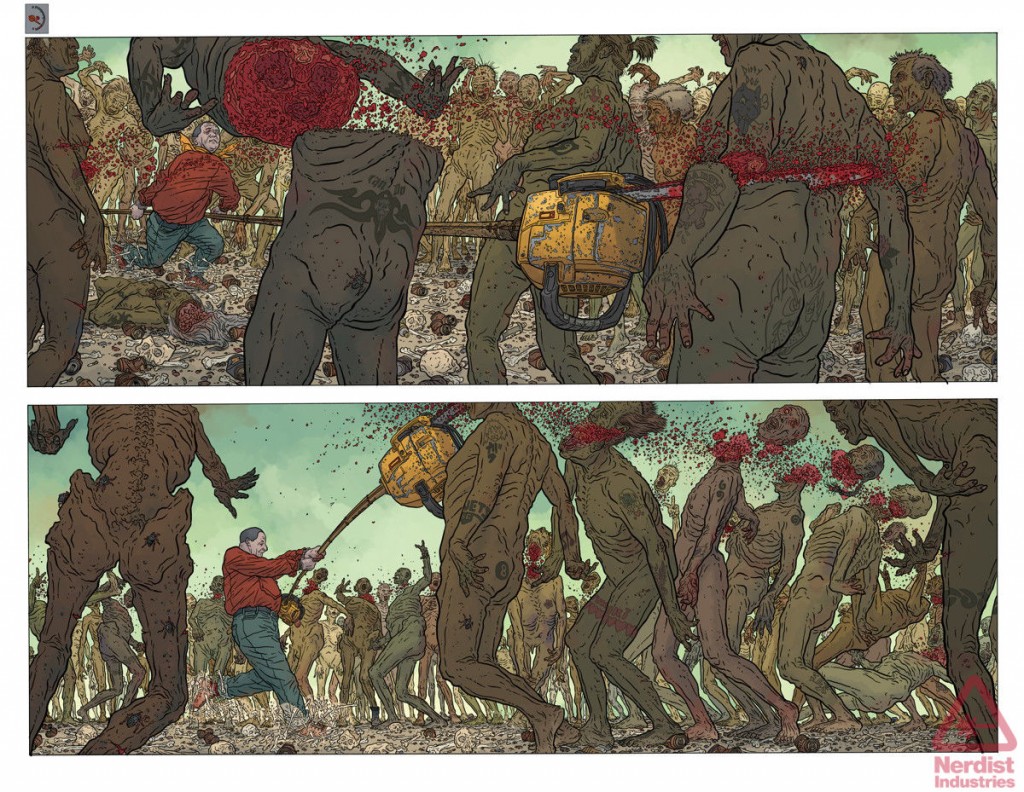 The ENTIRE issue is made up of these double page spreads, all with kung fu chainsaw wielding action.  Buyyyy thiissss.  Darrow is such an inspiration, and I'm super proud and humbled to be in the pin up gallery in issue 3!  December 11th!  Ahhh!
Take care!