Chapter 3 Pg 10
on
April 18, 2013
at
12:46 pm
Hey Guys!  I love this page.  I hope you enjoy it as well.
I've been talking a lot about C2E2 lately.  I will be there in Artist Alley at table R8, with a number of different Space-Mullet items, and you should come by and say hello!
Here is a print I will be selling, with Jonah, and two new characters in Chapter 3: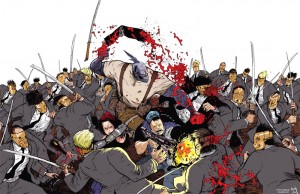 I will also be giving out these postcards for free…the back looks a lot like the Character bios page, here's the front.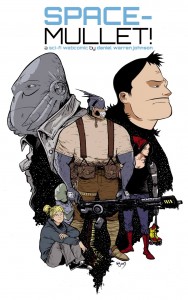 And also, new Space-Mullet pins!  These will be free if you throw down your email and subscribe to Space-Mullet.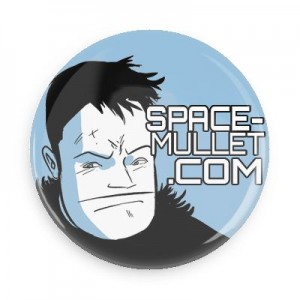 As of this post, I'm working on another Space-Mullet print that will be for sale, with all the SM cast.  Excited to share when it's done!
And last but not least, I'll be doing zombie portraits to cover the insane cost of a table.  Here are some examples of what you could get!