Post C2E2 Report!
on
May 22, 2013
at
6:09 pm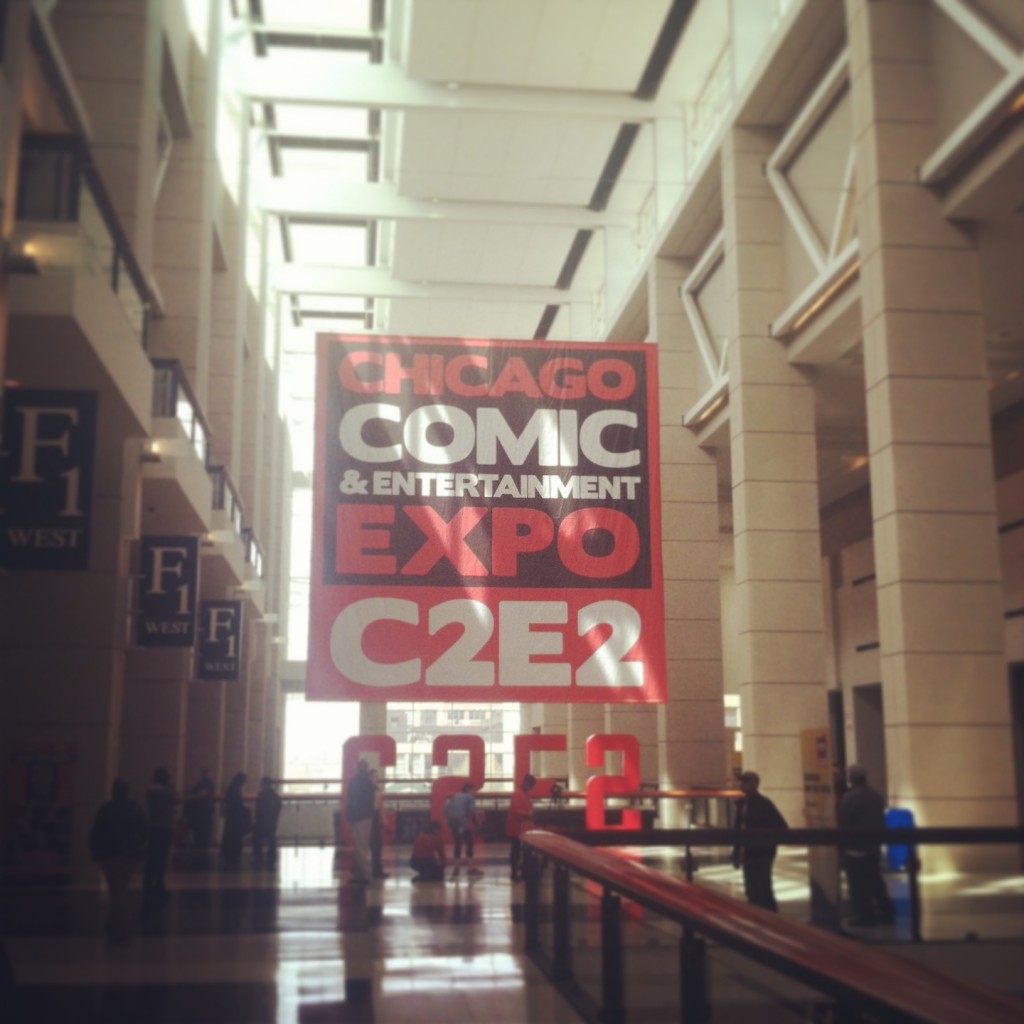 Epic.
Okay, all, I know I said I would write a little something about C2E2.  It was a total blast.  I was able to sit next to some awesome creators.  Chris Samnee and Rick Remender were 10 feet away from me!  Ramon Perez was right behind me!  I tried not to be star eyed and awkward, but I don't think it worked too well.  Either way, it was awesome to be around such talent.  Truly inspiring, and all the creators I met that weekend were kind and supportive, so thanks guys!
A bunch of people came up to me to say that they loved Space-Mullet.  THANK YOU.  It's so great to meet people in person who've seen my work.  Your support is awesome!  THANK YOU FOR READING!  Also, thanks to the people who didn't know Space-Mullet at all, but still stopped to chat and take a few minutes to hear my science-fiction and comic ramblings.  And if you took the time to read it…well…WELCOME!
I did a few commissions other than my zombie portraits, which were super fun.  Thanks to you guys for taking a chance on me!  Here are a few for you to check out:
Garrus, from a fellow Mass Effect fan!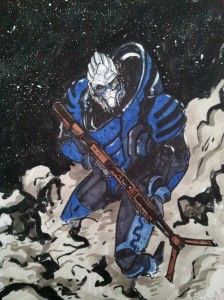 FEAR AGENT!  Awesome!  Hitting an alien with a trusty bottle of Jack…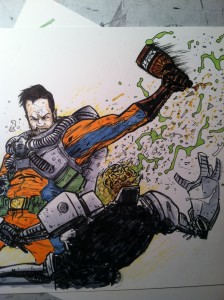 I did a custom "space pirate" for a fan, it came out pretty darn good!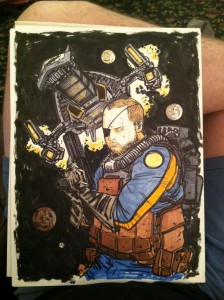 And last but not least, I did a Hellboy commish for returning customers from Wizard World last year!  Dang, this was fun to draw.  I think it came out awesome: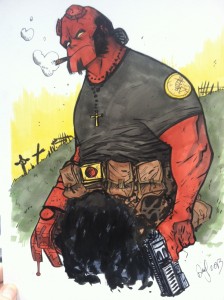 AND, they went to go meet Ron Pearlman, and got it SIGNED!  Apparently Ron loved it.  YES.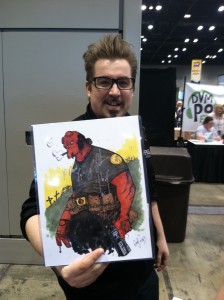 And here are my fave Zombie portraits I did.  First up, zombie Kingpin!  Awesome costume.  This guy is also a new Space-Mullet fan!  Taking over the world!
And, of course, a family dog, eatin' brains.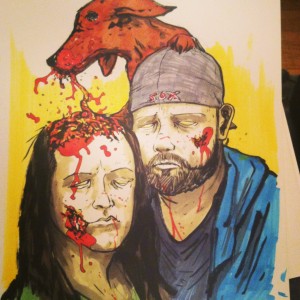 I also did a little doodle in a guy's sketchbook: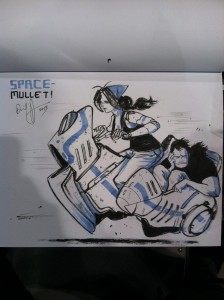 I also did an interview with the guys from Comics Remixed.  You can watch it here:

And that's about it!  Keep your eye out for an announcement about a Space-Mullet online shop…T-shirts, prints, etc.  Coming soon!  Keep reading and enjoy the rest of your spring!
-DWJ