Over 1,000 Page Views!
on
July 14, 2012
at
2:24 pm
I meant to upload this a few days ago, but I went over 1000 page views on Space Mullet!  As of right now, we are almost at 1300 page views!  Thank you to everyone who visited the past few weeks, you guys are awesome.  You made my dream come true!  I made this little illustration just for you guys.  I've always wanted to make comics, and now I am, and at least a few people are reading my creation(s).
I'm going to try to have a new page up here by the end of the day.  I'm planning on moving to a weekly schedule starting on Monday, so get ready!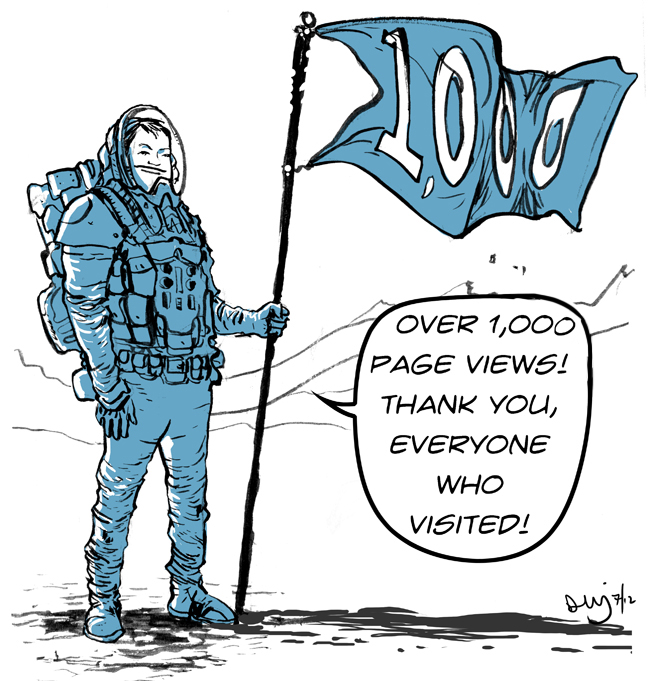 Thanks again! Please share!
DW